DSSW(X)02AHN
Release time:2020-08-04 丨 Reading times:446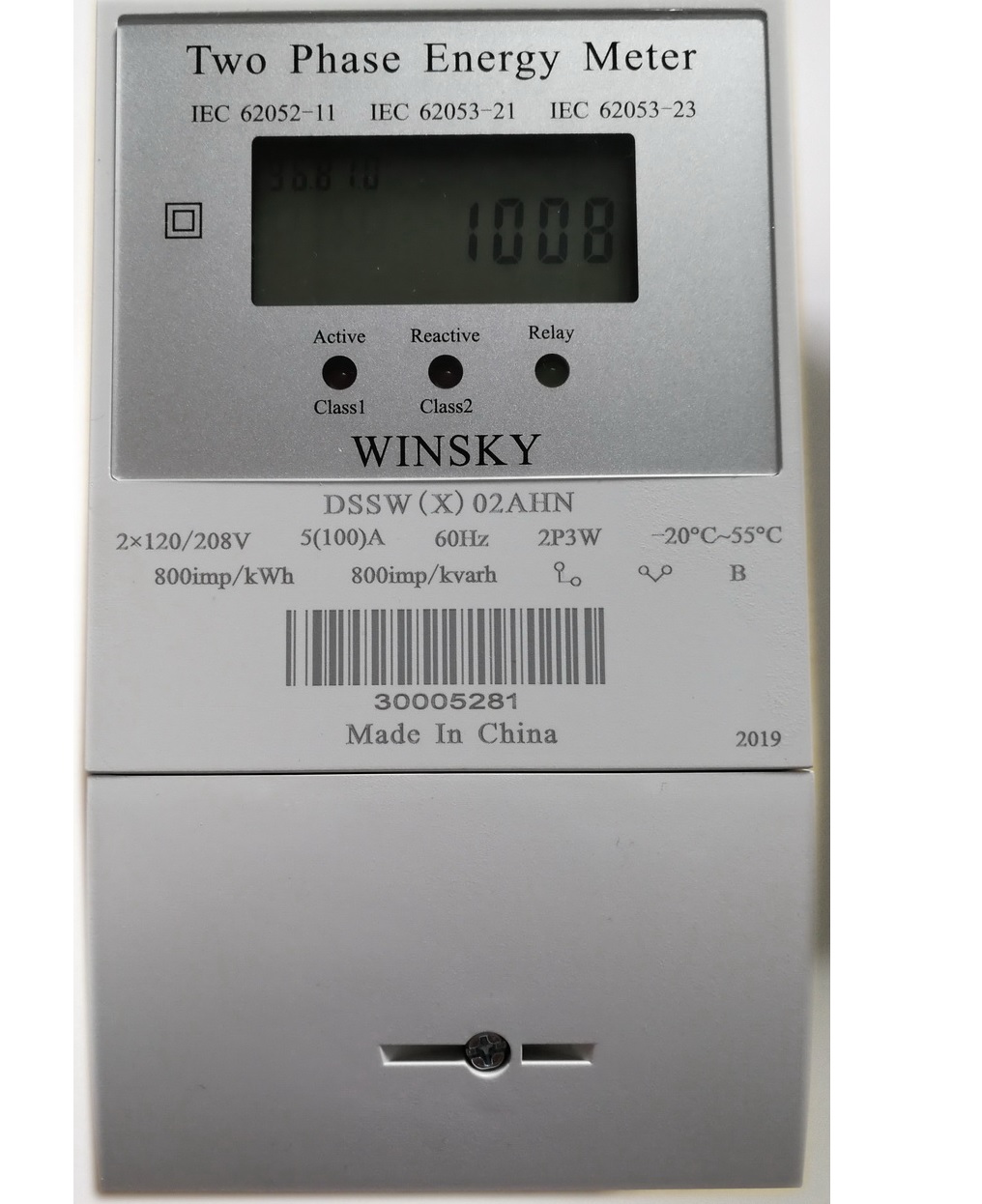 {Features }
★BBS communication port;
★Installation: Sliding Raid, Hanging Hook;
★Two-Phase Three-wire;


{Functions}
★ Ultra-broadly voltage working range: 80%Un ~ 120%U.
★ Good linear character in active energy measuring of less than 0.4% over all current range.
★ With good stability.
★ With BBS communication port.
★ Measure active positive and negative energy.
★ Measure total reactive energy, inductive reactive energy and capacitive reactive energy.
★ Can measure voltage, current, active power, reactive power, frequency and power factor.
★ Error of clock is less than +/-0.5s per day under normal operational temperatures.
★ Automatic Event Reporting.
★ Measure Maximum demand and record data.
★ Event recording.
★ Multiple tariffs.


{Specifications}